5 Ways to Add More Fat on a Ketogenic Diet
One of the most common mistakes people make when starting out on a ketogenic diet is not consuming enough fats, which makes sense! People have become accustomed over the years to fear this macronutrient, and the keto diet calls for them to fuel the body with it, almost entirely.
Additionally, you might think you are eating a high-fat diet, but you may simply be eating a low-carb diet. Eating a low-carb diet without increasing your fat intake means that you are likely getting most of your calories from protein. Your body can use protein as a source of glucose through the process of gluconeogenesis, and this can prevent you from entering, or maintaining, the metabolic state of ketosis. If you are coming from a diet of low-fat foods, consuming up to 90% of your daily calories from fat may be difficult to wrap your head around, but embracing it will be an important part of your success.
Here are five easy ways to increase your fat intake on a ketogenic diet: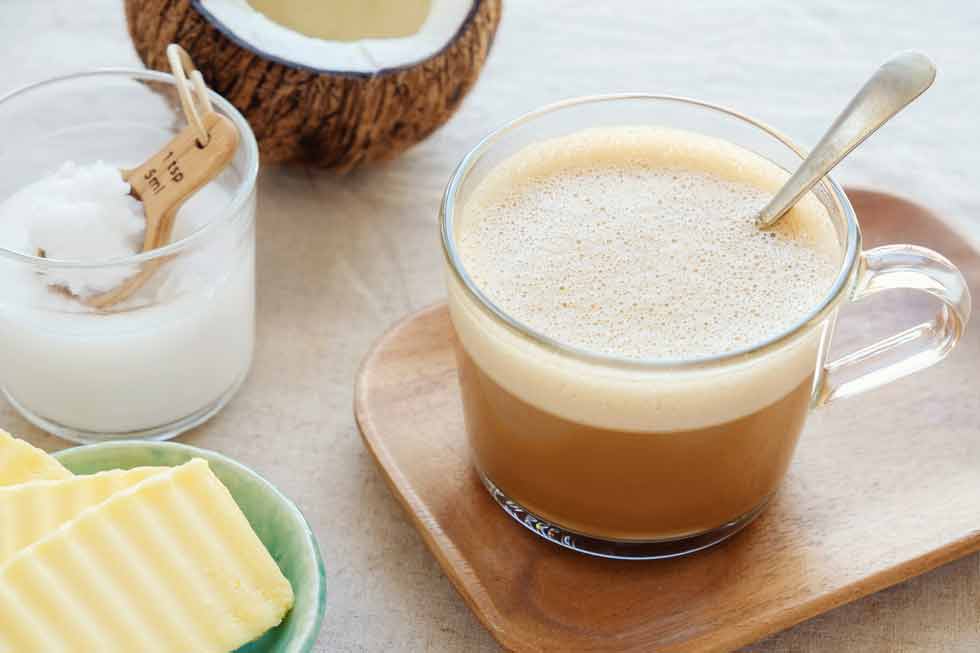 1. Make any hot beverage a delicious, creamy drink.
These can be enjoyed upon waking, throughout the day, or even as a delicious nightcap.
Pick a drink:
Coffee
Matcha green tea
Turmeric tea
Chai tea
Sugar-free hot chocolate (mix 1-2 Tbsp. cocoa powder, 1 cup boiling water, ¼ cup dairy or dairy-free milk, 5 drops liquid stevia)
Choose fats:
1 Tbsp. MCT oil or powder
1 Tbsp. coconut oil
1 Tbsp. ghee
1 Tbsp. grass-fed butter
1 Tbsp. coconut cream
1 Tbsp. cacao butter (for a subtle chocolate flavor!)
Mix: Combine all ingredients and mix until it is as foamy as you like.
---
2. Use vegetables as a vehicle for fat.
A common mistake keto beginners make is neglecting vegetables by focusing too much on staying under a certain number of carbohydrates. Don't forget that vegetables are an important part to a healthy diet. Luckily, there are plenty of low-carb, high-fiber vegetables to enjoy on a ketogenic diet that will help keep your cells and microbiome happy.
Pick a low-carb vegetable:
Zucchini
Celery
Cauliflower
Broccoli
Cucumber
Leafy greens (spinach, kale, romaine, arugula, etc.)
Mushrooms
Radish
Asparagus
Cabbage
Brussels sprouts
Bok choy
Option 1: Choose an oil
Use oils over salads, raw vegetables, or cooked vegetables.
Coconut oil
Extra virgin avocado oil
Extra virgin olive oil
Butter
Ghee
Macadamia nut oil
Pumpkin seed oil
Option 2: Select a high-fat dressing
Unfortunately, most store-bought dressings contain vegetable oils and added sugars or artificial sweeteners. If you prefer to purchase dressing, make sure to read the label. To make your own, try different variations and experiment with the following ingredients:
Pick an oil base:
Extra virgin olive oil
Extra virgin avocado oil
MCT oil
Macadamia nut oil
Pumpkin seed oil
Optional: Add one or more of the following fats:
Tahini
Hemp seeds*
Avocado*
Cashews*
Nut butters
Full-fat dairy or dairy-free yogurt
Mayonnaise (olive oil or avocado oil based)
*Use blender for smooth and creamy texture
Choose flavors and add-ins:
Fresh or dried dill weed
Chili powder
Cilantro
Apple cider vinegar
Chives
Jalapeno
Coconut aminos
Lemon or lime juice
Pickle juice
Raw or powdered garlic
Raw or powdered ginger
Option 3: Snack on high-fat dips
There are a lot of options for store-bought dips that comply with a ketogenic diet. Guacamole, cream cheese, dairy-free cream cheese (made from cashews, almonds, or coconut), tzatziki, and nut butters all work; just make sure there are no added sugars! Mix in some oil to make the dips more ketogenic. Alternatively, you can get creative in the kitchen and blend your own.
Choose a base:
Avocado
Hemp seeds
Cashews
Almonds
Macadamia nuts
Boiled eggs
Tahini
Nut butter
Cream cheese
Choose fats & flavors: Use the flavors, add-ins, and oils from those listed under the high-fat dressings.
---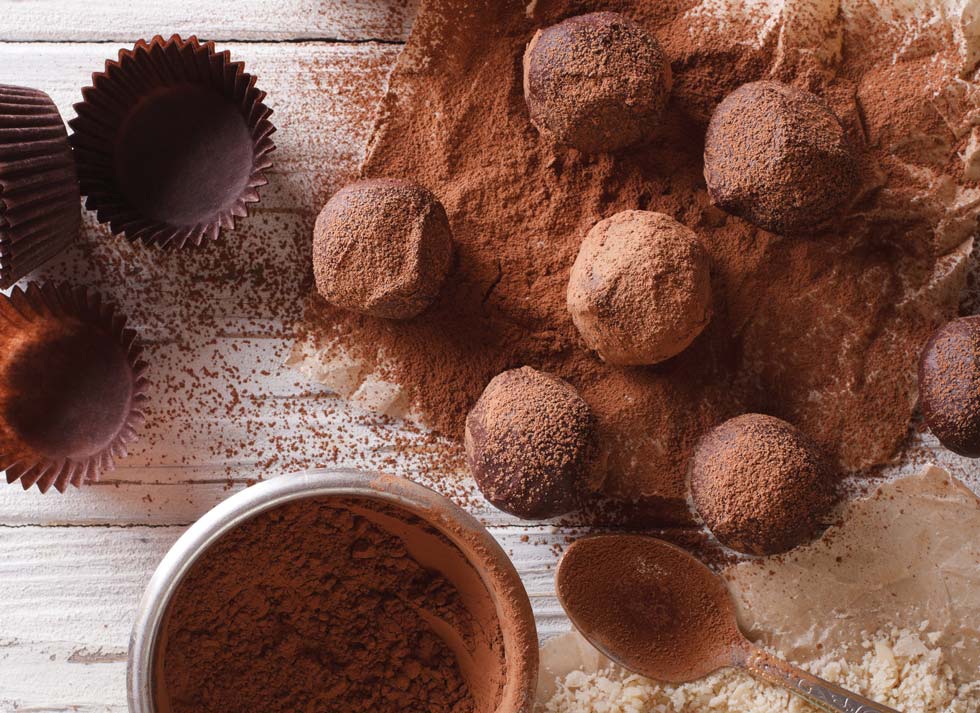 3. Find your favorite fat bomb recipe.
Fat bombs are the ultimate keto treat. They not only help to increase your fat intake, but help with the transition into a ketogenic lifestyle. There are plenty of online fat bomb recipes, but they generally follow the same guidelines and ingredients. Just make sure when choosing ingredients that they don't contain any added sugars! Again, experiment to find the best flavors that work for you. Depending on the consistency, they can be rolled into balls or poured into silicon ice cube trays to be popped out whenever you need a quick fix. Store in the fridge or freezer.
Choose a base (or bases):
Coconut oil
Grass-fed butter
Ghee
Cacao butter
Nuts/nut butters
Coconut butter
Hemp seeds
Coconut cream
Flavors and add-ins:
Ginger
Cinnamon
Cacao powder
Vanilla extract
Mint
Orange
Cayenne (for a little kick)
Raw cacao nibs
Shredded coconut
Lemon juice
Lime juice
Sweeteners (optional):
Stevia
Erythritol
Monk fruit extract
Protein powder (sweetened with stevia)
Sample recipe: Coconut Cacao Fat Bomb
Makes 9 Servings
Bottom layer: ½ cup melted cacao butter, 2 Tbsp. cacao powder, ½ tsp. vanilla extract, 1 Tbsp. coconut butter
Middle layer: Coconut butter or nut butter of choice (optional: add a pinch of stevia if you prefer)
Top layer: ½ cup melted cacao butter, ½ tsp. vanilla extract, 1 Tbsp. coconut butter
DIRECTIONS:
Place 1 Tbsp. of the bottom layer mixture into a muffin tin. (Use parchment paper or silicon liners to pop them out easier!)
Let sit in freezer about 10 minutes.
After the bottom layer has hardened, add 1 Tbsp. of the middle layer and spread evenly. Put back in freezer for another 5-10 minutes.
After the middle layer has hardened, add 1 Tbsp. of the top layer mixture. Put back in freezer for another 5-10 minutes or until sufficiently hardened.
Pop out of muffin tin and enjoy!
Per Serving: 345 calories, 1.5 net carbs, 37 g fat, 1.5 g protein
---
4. Choose fatty cuts of red meat, fatty fish, and poultry with the skin on.
Red meat:
Fatty fish:
Salmon
Herring
Mackerel
Sardines
Eel
Poultry (skin on):
---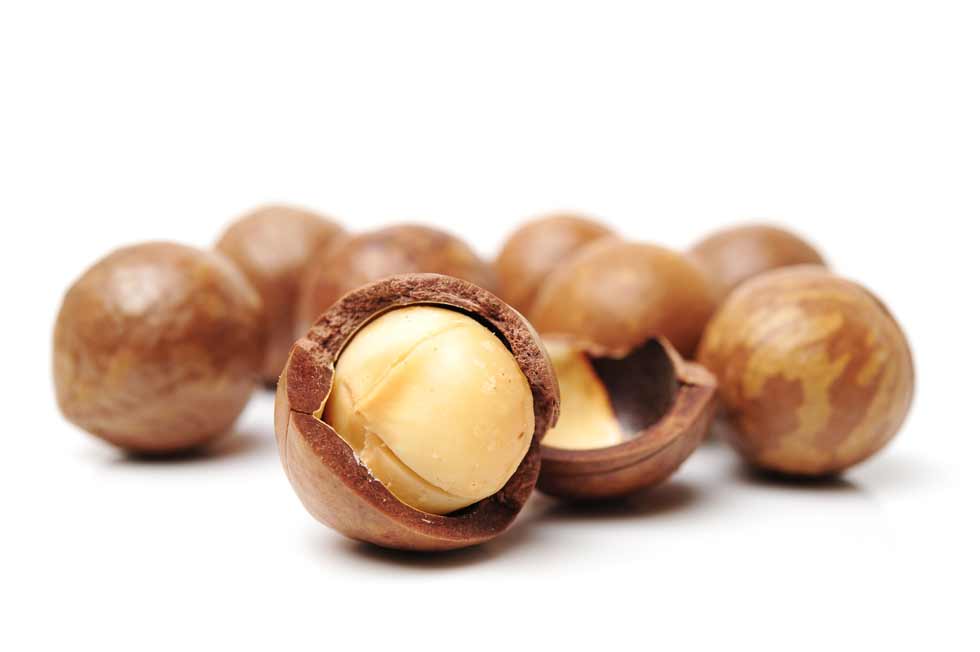 5. When you are craving a snack, choose something fatty.
Macadamia nuts
Pecans
Avocado
Pili nuts
Olives
Boiled eggs
Canned sardines packed in olive oil
Full-fat dairy or dairy-free yogurt (no added sugar)
The key to success on a ketogenic diet is understanding that fat is your friend, and hopefully these tips will help guide you there.
Submitted by the Metagenics Marketing Team